Web page in Google Search Console

Register your website in the "Google Search Console" and improve your results in Google Search
The Google search is by far the most widely used search engine on the web (source: Statista). It is therefore important that your website performs well there and is found by as many potential customers or users as possible.
To improve your results in Google Search, it is recommended that you register your website in the Google Search Console. I will explain how this works in the following article.
Create a Google account
The Google Search Console can be used free of charge. However, you need a Google account for this.
If you don't have a Google account yet, you can easily register with your name and an existing e-mail address.
Google Search Console
If you are now logged into your Google account and then open the Google Search Console, you must first select the "Property" type.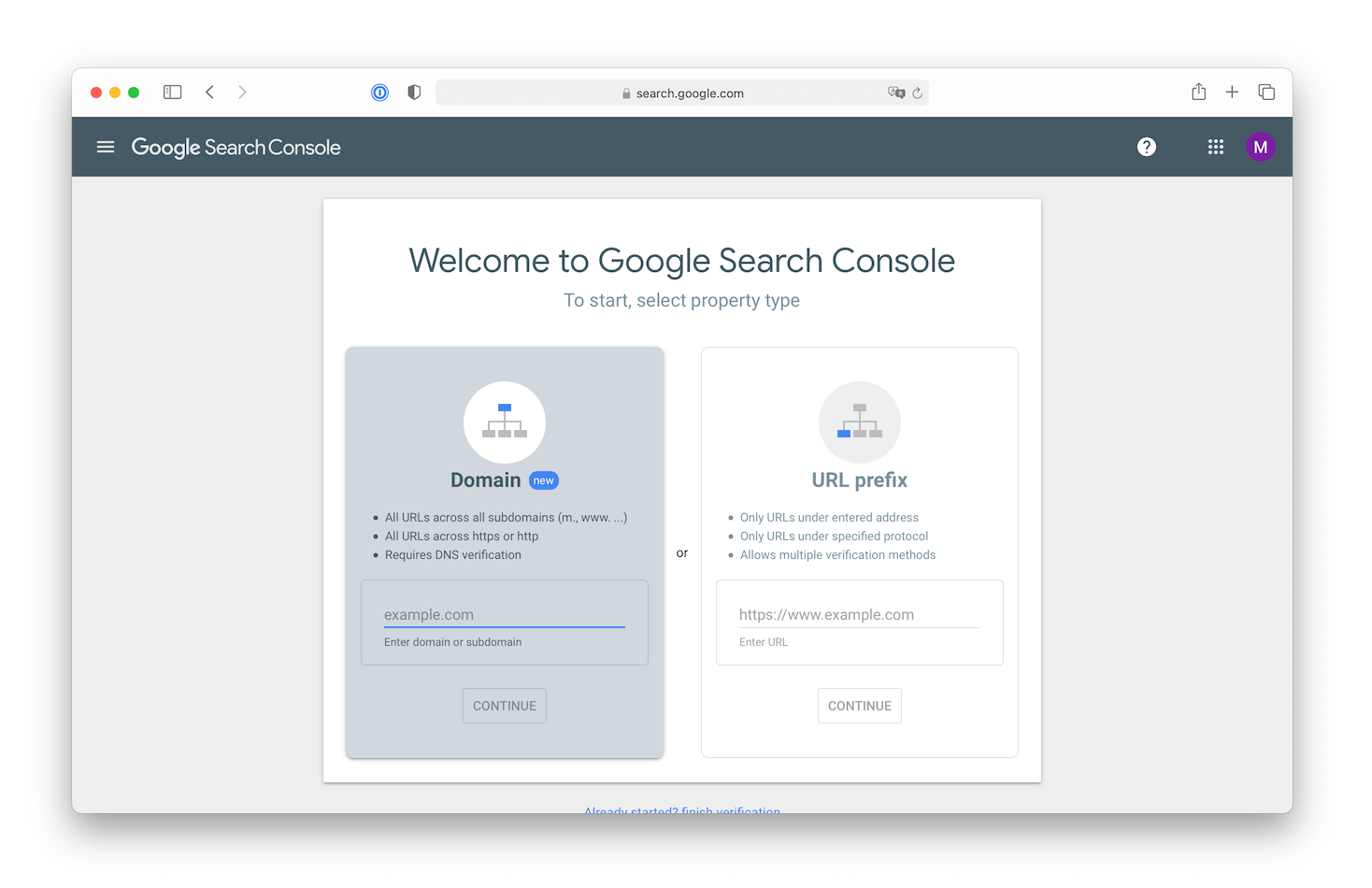 Select the pre-selected type "Domain" and enter the domain of your website. A window will then appear with instructions on how to verify your domain. That means you have to prove that you are the domain owner or have access to the domain hoster.
The verification of your domain in the Google Search Console takes place via a TXT entry with your domain provider. To do this, copy the key shown by Google and create a new TXT entry with the copied key in the DNS area of your domain provider.
After a few minutes you should be verified and you will be taken to the Google Search Console admin area with various views and reports.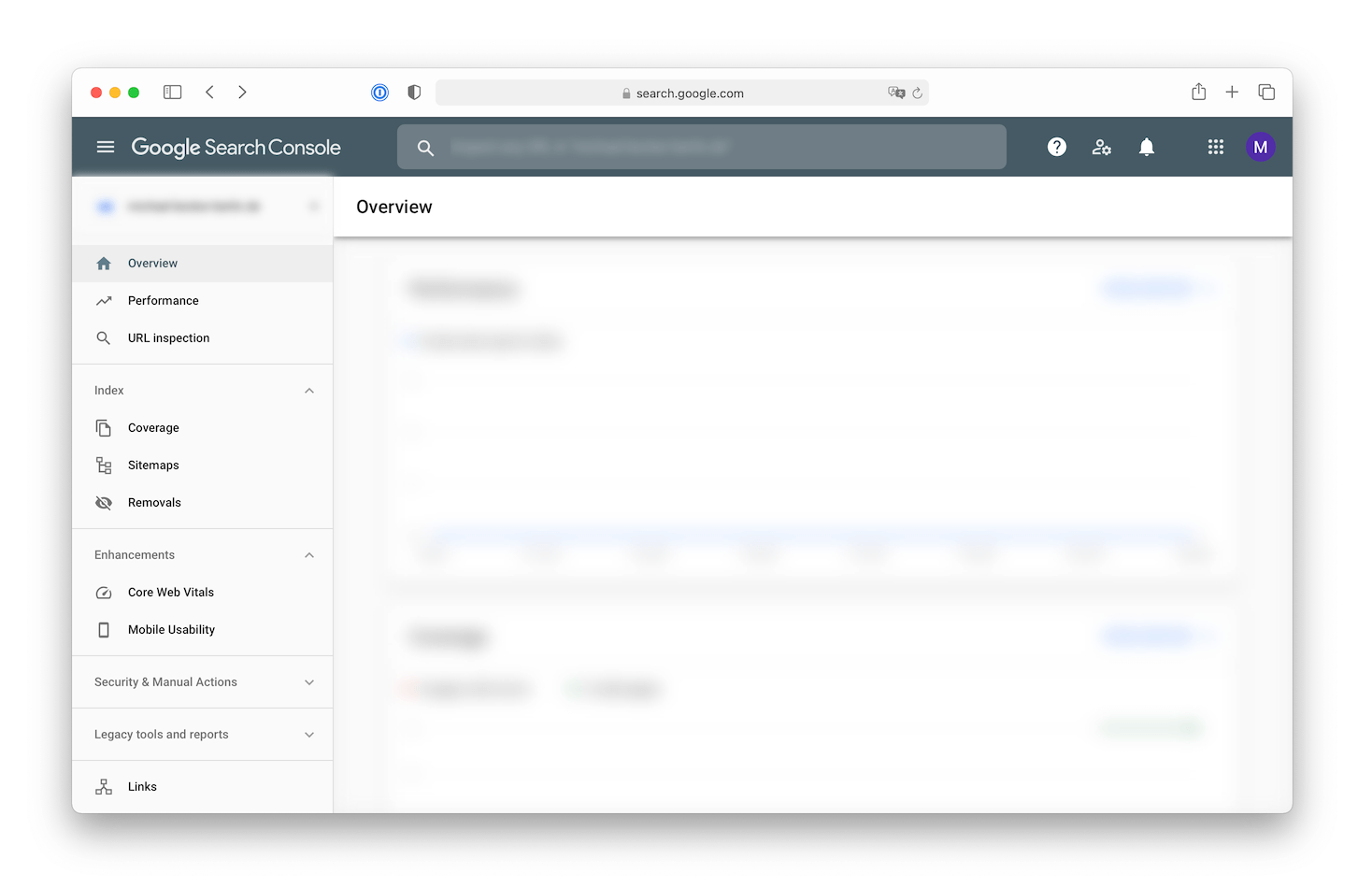 Performance
In the admin area of the Google Search Console you have access to various information. For example, under "Performance" you can find out how often your website appeared in Google search and whether or not searchers clicked the link in the search results.
Sitemaps
You can also point the Google search under "Sitemaps" to the sitemap.xml of your website. A current sitemap.xml makes it easier for Google to index your website and thus increases the likelihood that your content will be found.
Links
In the "Links" area you can see where your website is linked and what your internal link structure looks like.
Summary
All in all, the Google Search Console offers numerous possibilities to help Google to improve the finding of your website in Google Search. At the same time, you will find numerous tips on possible errors or improvement options in the Google Search Console.
Take advantage of this opportunity and make it easier for your customers to find your website in Google search. I am happy to help you with problems or difficulties that arise in connection your website with the Google Search Console.
Your Michael Becker